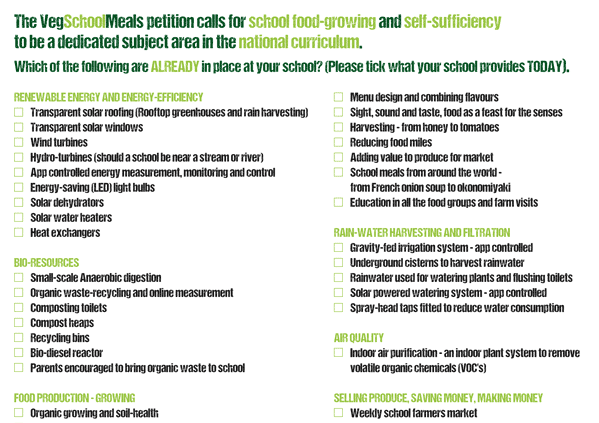 Questionnaire for Schools
Our petition calls for school food-growing and self-sufficiency to be a dedicated subject within the national curriculum.
Which of these are already in place at YOUR school? Download & print the questionnaire here:
There are 67 boxes – how many could you tick?

School Seed Bank
A FREE Seed Bank resource for Primary Schools and Nursery Units based in the County Durham area wishing to enhance their outdoor programs.